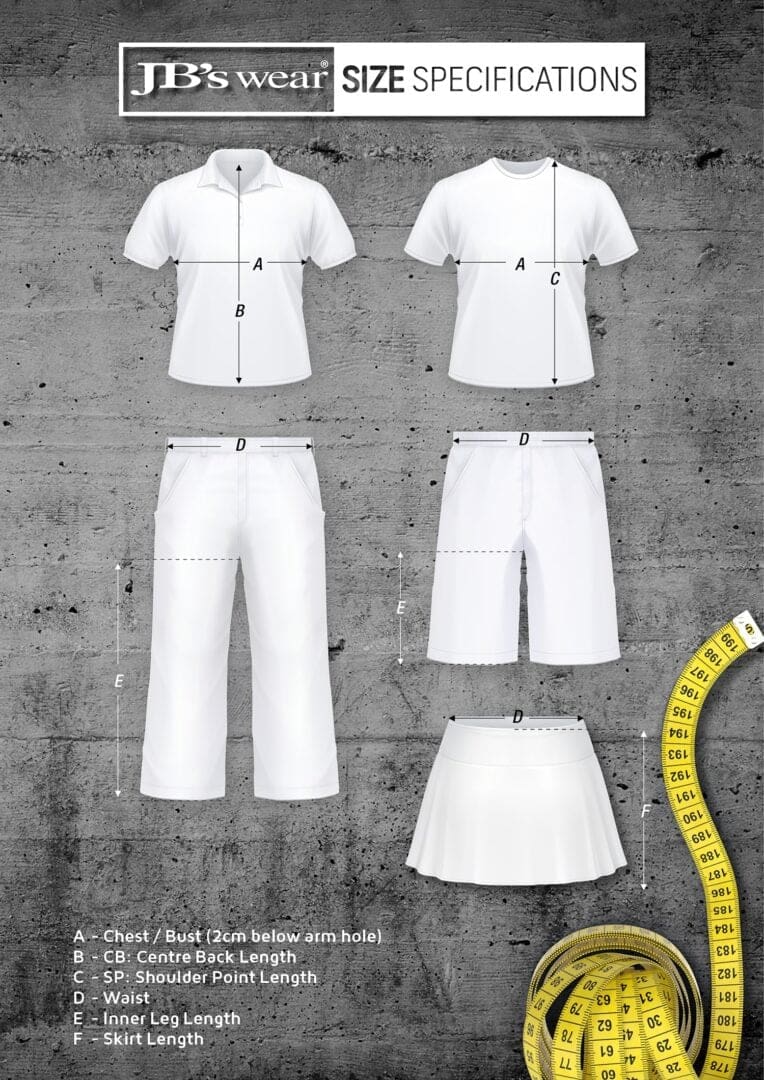 All measurements are in centimeter (cm). Chest measurements are 1/2 chest from armpit to armpit.
Please Note
Availability and specifications of items may change.
Due to differences in computer viewing/printing quality, the colour shown here may vary from the colour of the actual product.
Due to the nature of the goods and services, reasonable tolerances and variations in the styles, quality, sizes, finishes, weight, measurements, fabrics, materials, designs, patterns, shades, tints, colours, shrinkage and other specifications of the goods and services may occur.
Reasonable tolerances and variations in styles, colours, finishes, sizes, measurements, weights and other specifications may occur. In line with generally accepted industry practices, a 5% tolerance in sizes, measurements and weights should be allowed for when placing your order.