NP300 Series (2015 – Current)
Owners Manual
Workshop Manual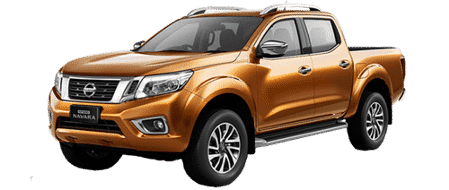 On June 11, 2014, Nissan unveiled the 12th generation pickup, the NP300 (D23) Navara, for non-US markets. Series production will commence at a new $360 million plant in Samut Prakan, Thailand in July 2014 and deliveries began in May 2015. The Australian model will feature a 2.3-litre engine from the Nissan NV400.

Nissan have a long history of building strong, dependable pickups. It combines a tough, working pedigree, with premium ride comfort, smart technologies, and sleek, modern styling. All of which means you can step from a day on the job to a night on the town without missing a beat. The all-new Nissan NP300 Navara. Powerful made clever.
Powering the Navara 4×4 models is a new 2.3-liter diesel engine that is available in two states of tune – making 120kW and 403Nm with a single turbo in the RX grade or 140kW and 450Nm with a pair of turbos in the ST and ST-X spec vehicles. The engine offers as good as 6.5L/100km fuel consumption in 4×4 Navaras with the new 6-speed manual 'box while the new 7-speed returns 7.0L/100km on the ADR combined cycle.
All dual-cab NP300's are fitted with a coil sprung, multi-link rear suspension set up. In a workhorse segment where old school leaf springs are the usual fare, the Navara's rear suspension is an indication of the changing face of the ute buyer offering more passenger car like ride and handling characteristics. The single and king-cab models will retain leaf springs in recognition of their load-lugging focus.
Speaking of loads, the 4WD models are rated to tow 3500kg capacity with a factory tow bar which is optional on all vehicles. GVM is 2910kg for the 4WD's giving between 930 and 1034kg load capacity depending on spec. Gross combined mass is 5910kg. The load capacities of the Navara will be relatively close between the coil or leaf rear suspensions and all will have the 3500kg towing.
A lightweight ladder frame is engineered to withstand work site punishment and constant daily use on and off-road. The five-link rear suspension in NP300 Navara dual cab pick-up models provides better handling, ride comfort and off-road capability.
The shift-on-the-fly 4WD system enables the driver to switch between 2WD and 4WD (4H mode) with the simple twist of a dial, at speeds of up to 100km/h.
The minimum turning circle has been improved over its predecessor; now 11.8 m for DX and RX and 12.4 m for ST and ST-X (from 12.5 – 13.4 m on D40).
All dual-cab pickup grades feature ventilated disc front brakes, rear drum brakes, independent double wishbone front suspension with front stabiliser bar, five-link rear suspension with shock absorber and power steering.
A genuine off-road vehicle, it has improved off-road capability that includes a wading depth of 450 mm and a lateral tilt of 50 degrees.
Active Brake Limited Slip optimises the drive of each wheel in slippery conditions on four-wheel-drive models. ABLS works on all wheels, whereas mechanical LSD operates only on rear wheels.
Exterior styling is always subjective, but the Navara seems to hit the sweet spot between looking sophisticated but still rugged and tough.
While, on the inside, passengers feel like they're in a standard car, especially in our top of the range ST-X, which includes climate control, a 7.0-inch touchscreen with sat nav and a reverse-view camera plus heated leather seats even get an inclusion. It's all very car like, but with the bonus of having loads of cabin storage, and that's a very good combination.
The feel of the car and its handling is what sets the Navara apart from previous generations of utes. It finally feels like you're just driving a big car. The steering is a little slow, but aside from that you just feel like you're driving a modern car, rather than an old truck.
While the brand new multi-link suspension system has dramatically improved the dynamics of how the car drives, it's also put 4X4 variants of the Navara to the top of its class in off road ability. All the bumps, ruts and mounds that you deal with driving on rural tracks are dealt with perfectly, allowing even a novice off-roader like myself to do so without worry.
Similarly across sand and dirt roads, it now keeps the rear end a lot more stable, taking away the uneasy feel of needing to correct the car at high speed that's traditionally required by a ute in its class.
There's never been a better time to buy a ute, not only for tradies, but for anyone who needs a big versatile car. While the new HiLux and Ranger are due to come out before the end of the year, they've both got a lot to prove to match the levels of refinement the NP300 Navara offers.