YD25 Timing Chains for D22 & D40 Navara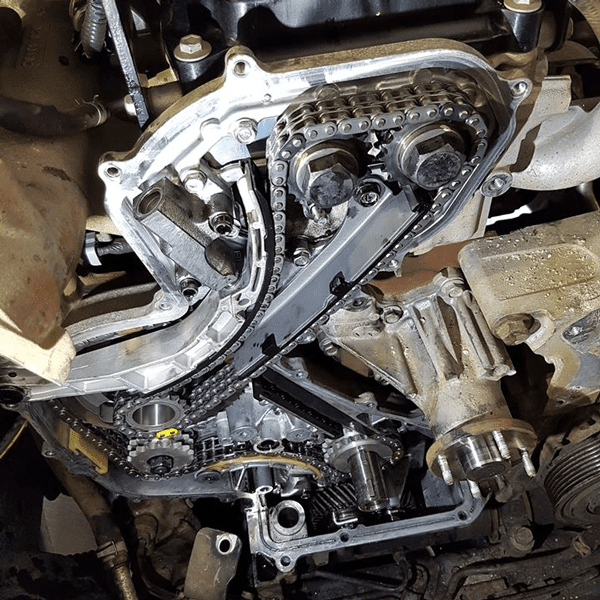 YD25 Timing Chains
Single Row Vs Double Row?
Timing chain kit comparison.
It is common knowledge that there are issues with the YD25 engines timing chains. When replacing a timing chain there is 2 options – double row or single row. Many people find it difficult to decide between the 2 because of varying opinions. Timing chains are a critical component of an engine and depending on which one you select will alter the longevity and reliability of your engine.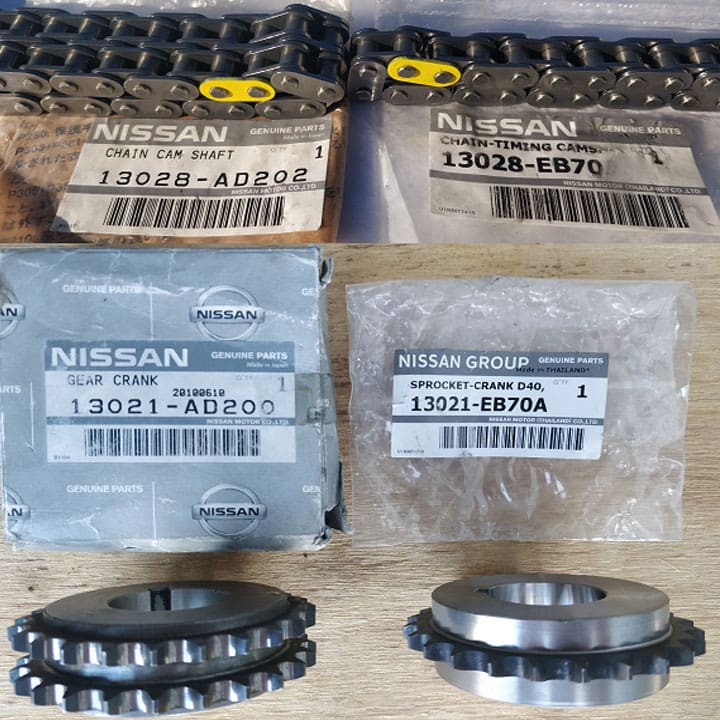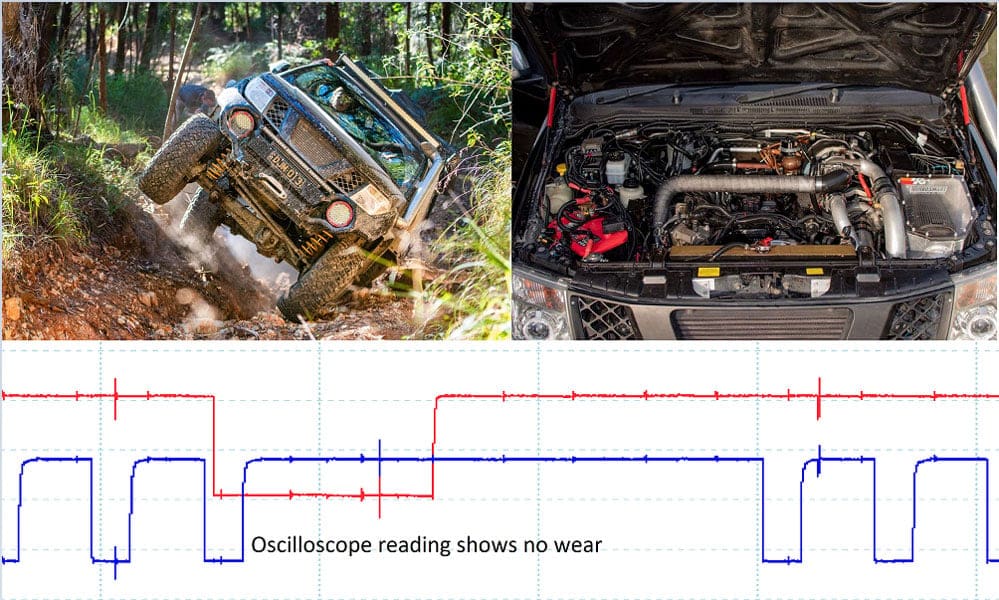 High performance applications.
Some of you would have heard or even followed the progress of Dylan Marriott's compound turbo D40 Navara which is making 370rwhp and 1300Nm. Dylan is using the yd25.com.au duplex timing chain kit and after 25 000km a lot of which was at high rpm the chains are showing no wear. There are Navara's that have put out over 500 000km on the yd25.com.au duplex kit.
When did the yd25 start having timing chain issues?
The YD25 engine was first used in D22s Navara's in NZ and Europe 2000 to 2004 and fitted with double row Tsubaki fuel pump chain. Navara's with over 400 000km on the original double row chain are common. Snapped timing chains is unheard of until Nissan changed the fuel pump chain to a single row chain in the common rail YD25 engine.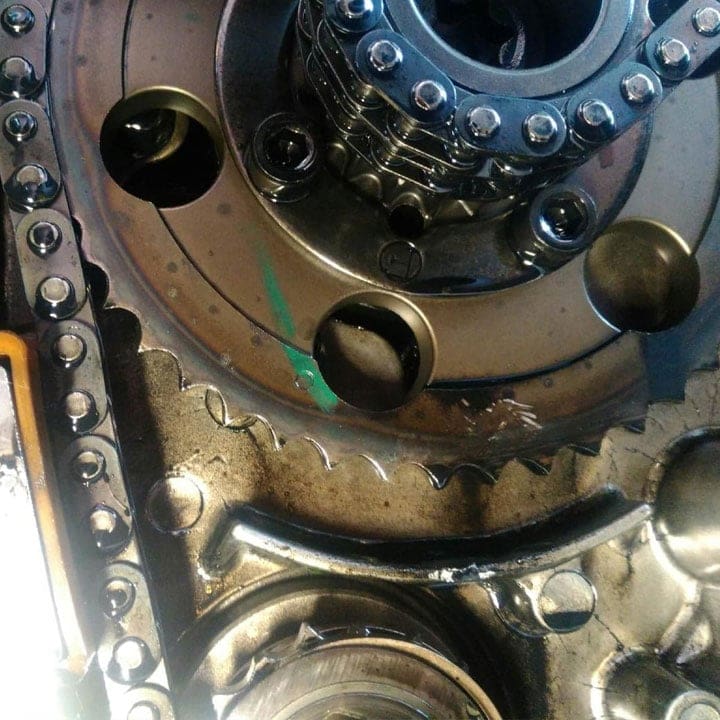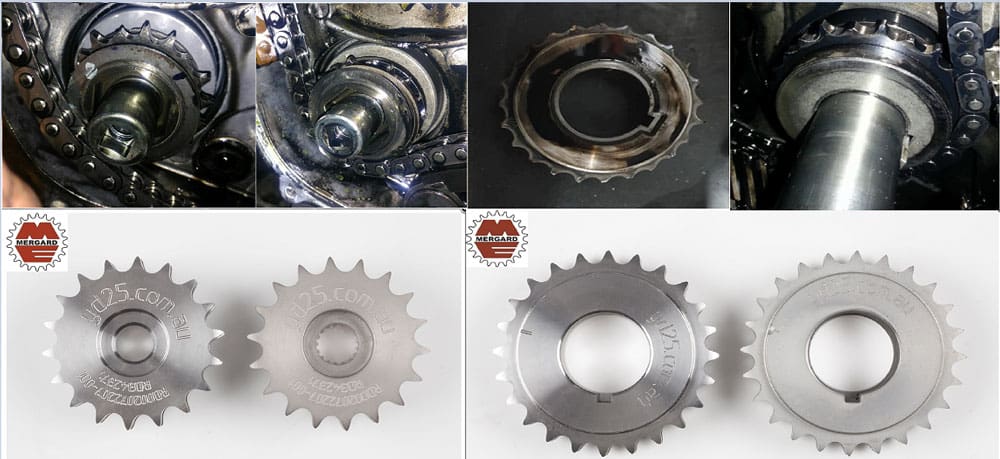 Sprocket quality
OEM and aftermarket sprockets are sintered. Powder metal is compacted into a mould then heated. This is a cheap manufacturing process. No machining is done. Because the engine was originally designed for a double row chain, the single row sprocket teeth carry twice the load compared to double row. The sprockets most prone to teeth wear are the vacuum pump sprocket and crank sprocket. In the yd25.com.au duplex kit these sprockets are CNC made in Australia out of chrome molly and nickel chrome molly then nitride hardened.

Chain manufacturers
The 2 brands of chain that have proven to last are genuine Nissan Tsubaki chain and iwis chain from Germany. All other chains last 10 to 40 000km.
Guide life single vs double row
The YD25 engines except the 140kw engine still uses double row guides for the fuel pump chain despite using a single row chain. By using a double row chain, the load is spread over the entire plastic slipper guide resulting in longer guide life. It should be noted that the tensioner applies the same tension to each chain however with less area to spread the load over it results in faster guide wear in single row.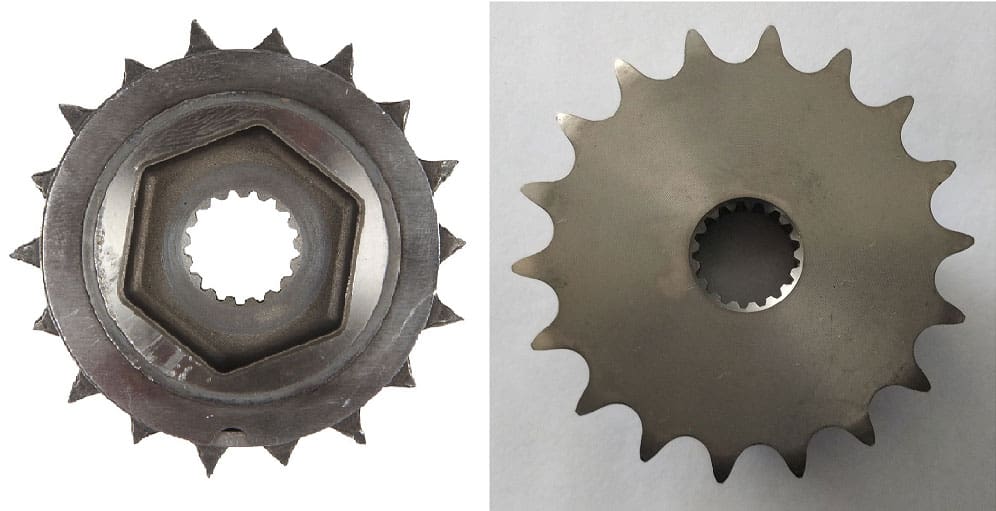 The cons of replacing your timing chain with a single row kit
When buying a genuine Nissan single row kit, it does not include a vacuum pump sprocket. This means that you are forced to reuse the worn vacuum pump sprocket which is common to wear and drop teeth. The only way to get a new OEM vacuum pump sprocket is from a new vacuum pump which is $700. The Navlife store has genuine single row kits that include an Aussie made CNC 4140 chrome molly vacuum pump sprocket which is far superior to the OEM vacuum pump sprocket.